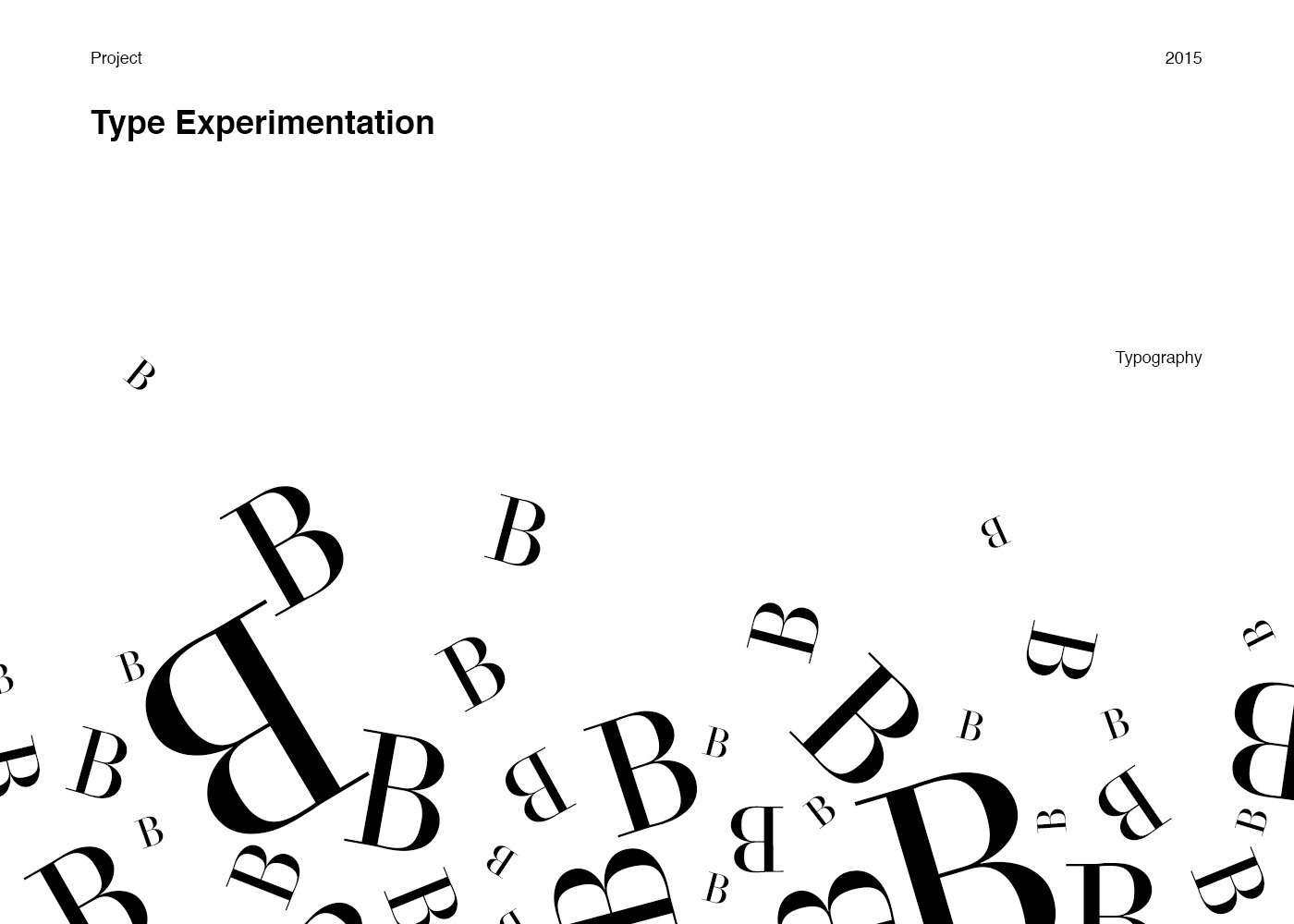 Researcher, Graphic Designer, Illustrator, Publisher
Through any form of experimentation, design and print an A5 booklet about your given letter and typeface. You must only use your given typeface throughout the book.
My given letter was a capital B and typeface Didot. I started experimenting with removing parts of each letter in the alphabet while keeping the most identifiable elements. I found that the most visual part of the B are its loops. My next form of illustrations breaks down the letter, exposing its unique shapes, serifs and negative space through 4 different pixel sizes. This project and the researched involved in it has allowed me to indulge my keen interest in typography.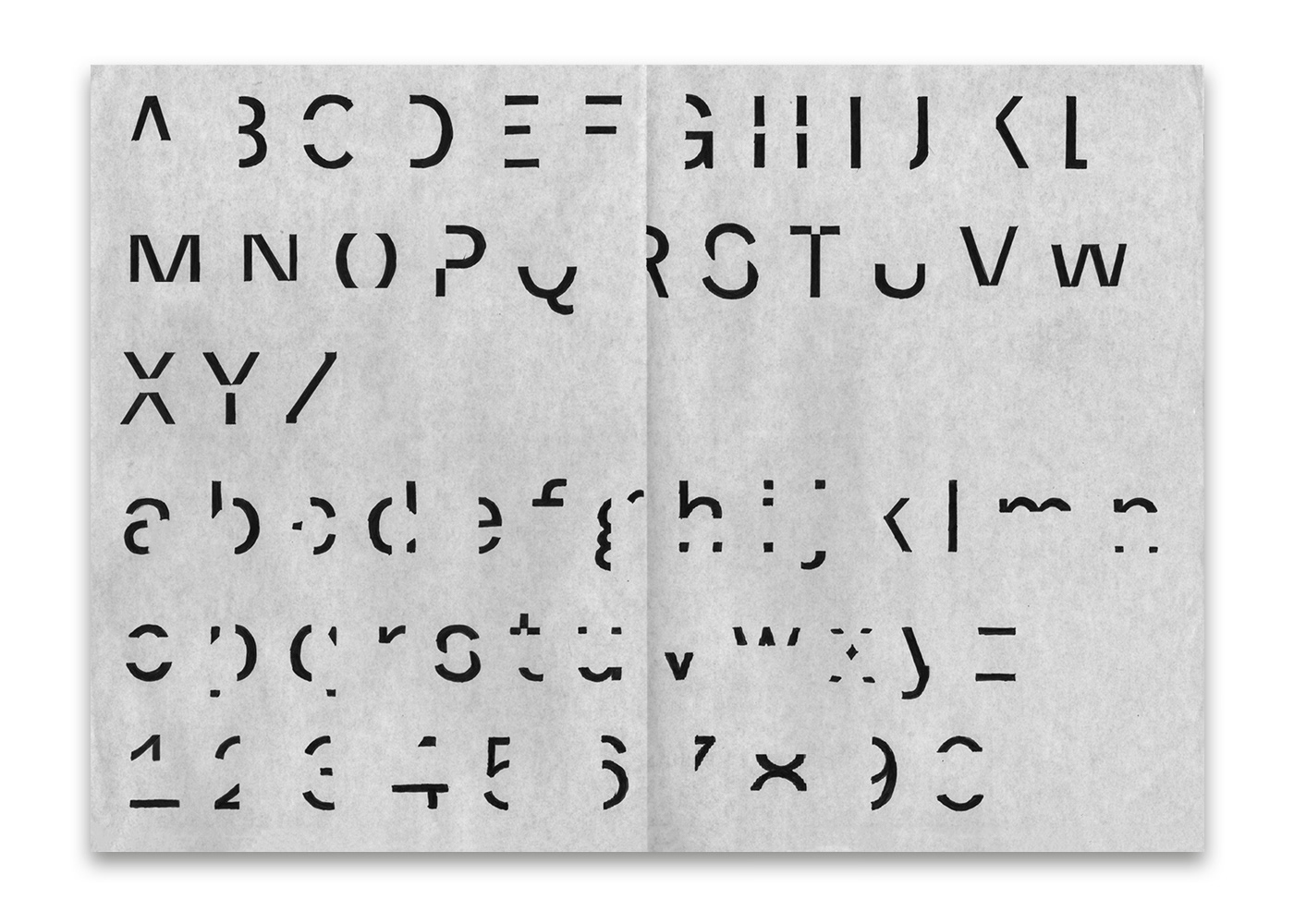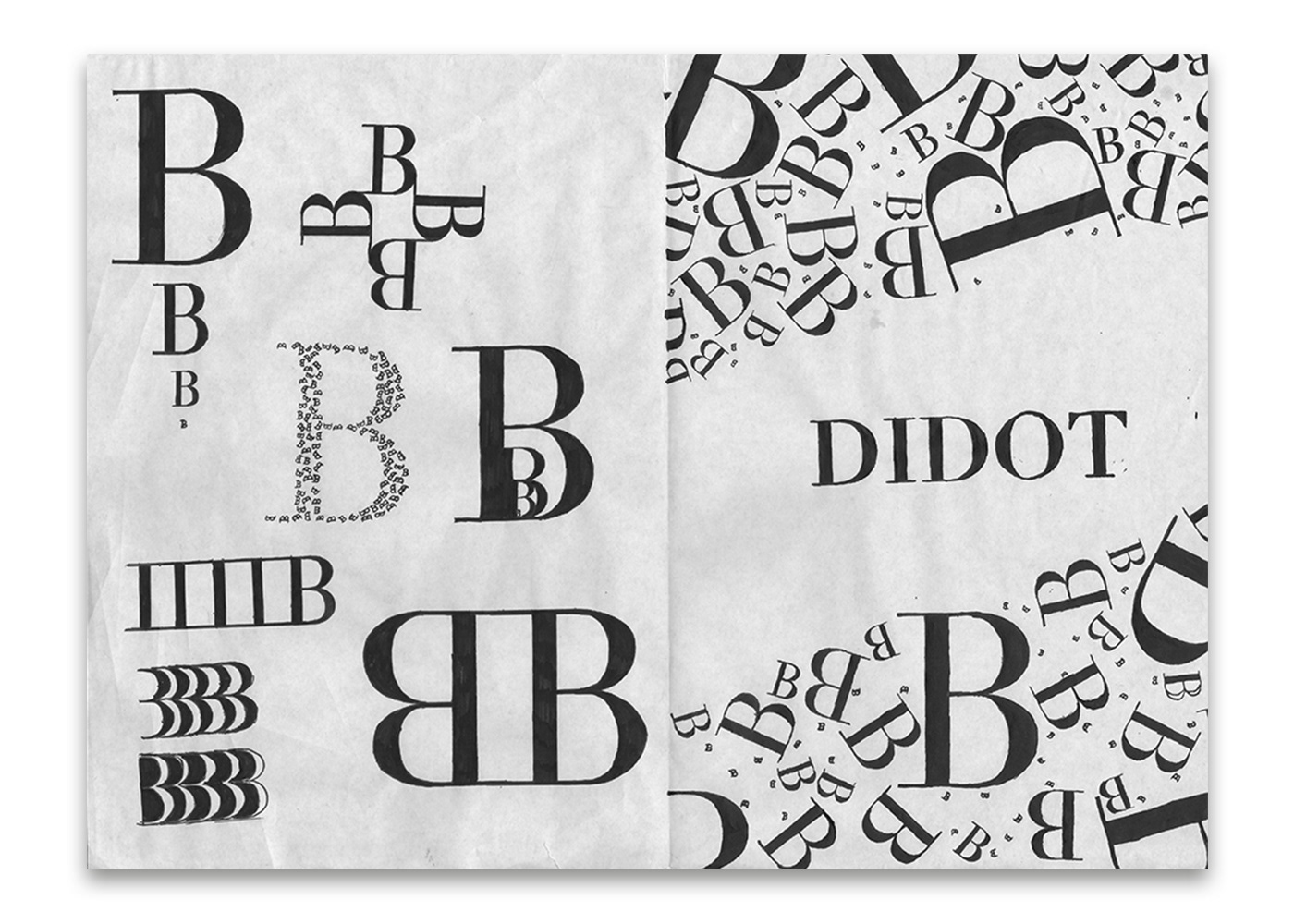 More to show at a Portfolio Interview:
The Complete Type Experimentation book (12 pages)
Type Basics book (12 pages)
Type Classification book (32 pages)